As you may already know, next month is NaNoWriMo – National Novel Writing Month – in which people all over the world attempt to write a 50,000 word novel during the month of November.
NaNoWriMo is a massive undertaking (it works out at 1,667 words per day), and I've written tips for getting through it before, but for many of us the 50,000-word goal might be a little too daunting, or simply not our thing. Of course, the real beauty of NaNo is the community spirit, and not taking part can feel an awful lot like missing out. Fortunately you can do NaNo exactly the way you want: the essence of the challenge is to set a goal and stick to it.
So if you want to take part this year, but don't want to write 50,000 words of a novel, here are 5 alternative ways to enjoy NaNoWriMo!
1. Write every day
At its heart, NaNo is about making yourself write words you otherwise wouldn't have written. For one month you have the challenge of carving out time to write every day, so why not simplify things by forgetting the pressure of 1,667 words and just shooting for something every day? Even if it's only 1000 words, even if it's only 50 – anything you put down on the page is enough, and you get the pleasure of marking a big red tick on your calendar.
2. A poem a day
Novels take a lot of work and a big idea, but if you're the sort of writer who prefers short forms packed with meaning, why not try writing a poem a day instead? There's no pressure to show your poems to anyone, and writing poetry is a great way to practice writing (and finishing) something in a much shorter amount of time. This challenge is especially suited to writers who are constantly excited by new ideas, because you get a totally fresh start each day, and you can write poems based on thoughts you have in the shower, conversations with loved ones, the TV show you're watching, your morning commute, photos you see… pretty much anything!
3. Non-fiction challenge
NaNo doesn't have to be purely the preserve of fiction writers – you can use it as an excuse to get started on your autobiography, or to write about a subject you're particularly passionate about. The non-fiction challenge can be adapted to the short form as well: try writing an essay or a blog post per day, and if you're particularly pleased with one then you can share it and get some immediate feedback from your readers, ready to improve your work the next day.
4. Your personal word count
There's no hard-and-fast rule that says your finished NaNo work has to be 50,000 words. You can pick any length you like and adapt your writing accordingly. If you know you can only manage a few hundred words at a time, make 300 words a day your goal instead. If you write lots, quickly, you could even aim for more than the standard 1,667. In either case, use November as your jumping-off point, and continue on into December and beyond as needed. At the very least, NaNo can be a great way to get yourself into the habit of writing every day.
5. A short story a week
Science-fiction writer Ray Bradbury famously gave this advice to aspiring writers: "Write a short story every week. It's not possible to write 52 bad short stories in a row." NaNo could be the perfect excuse to give this a go – try writing one short story a week in November, and by the end of the month you should have written 4 or 5 stories (of which at least one is bound to be halfway decent!). This is a particularly good challenge for people who have to go back and edit, because you can write, rewrite and re-rewrite a story within a week.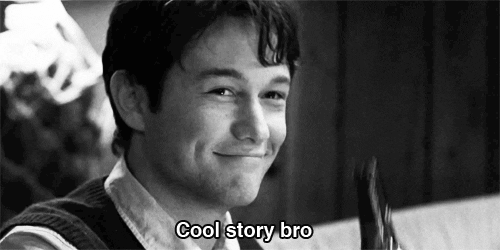 So there you have it! 5 ways to take part in the spirit of NaNoWriMo, no matter what or how you write. Good luck, NaNo-lovers!
---
Do you have any more alternative ideas for NaNoWriMo? Let me know with a comment down below!
Is last year's NaNo project still sitting in a drawer? Contact me for some editorial advice with a manuscript review.