Today I'm welcoming Amy Morse to the blog; she's here to bring you some tips on coming up with great content ideas.
Amy is a Content Coach, Blogger and Author, and she coaches entrepreneurs 1:1, in groups and online to write better content, copy and blogs. She also writes fiction as Amy C Fitzjohn and calls herself an 'Authorpreneur' because she brings a little writer's razzle-dazzle to business.
Over to Amy!
---
Coming up with ideas out of the blue is a challenge. How often have you found a spot in your day and taken a moment to open a blank document with the intention of writing, then your mind goes as blank as the screen?
These moments are the ones that your inner saboteur likes to file away and kick you with when you're down. Those accumulated moments of minor failure mount up, and pretty soon you convince yourself you're not creative, or you can't write, or you have no ideas.
Stop.
Creativity is a muscle: the more you use it the stronger it gets, but engaging those dormant inspiration biceps without a warm-up can be painful. Inspiration is everywhere and it's surprising how many ideas are all around us as we live our lives. Writing great content is not an exercise that happens in isolation.
Here are four quick changes you can make to your everyday life to flex those muscles, little and often, so when you are ready for the full workout, you have plenty of fuel to sustain you.
Rediscover your childhood curiosity
Open your eyes and your mind to the world around you.
I live in a city. I've adopted a 'city walker's pace' – the one where, when my dad comes to visit, he tells me to slow down so he can keep up. I walk everywhere, so I walk quickly. However, I also walk everywhere because it immediately engages all my senses in a way that driving or sitting on public transport doesn't. I look around, I see, hear, smell and experience all the sidewinding nooks and crannies of my city and I love discovering new things.
Being curious is about the love of discovery, tuning in, taking notice. Looking beyond your own bubble and being open to new experiences, no matter how small they may be. Curiosity is the fuel for new ideas.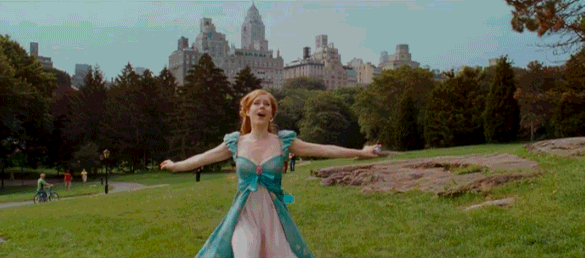 An image says a thousand words
We all carry a pretty reasonable camera in our pockets, so snap away with your phone whenever you're out and about – don't be shy. Anything that makes you wrinkle your brows with a question or stretches your cheeks in a smile, capture it.
It doesn't matter if it's not a great photo – you're not trying to be the next Ansel Adams – but capturing the gist of something that piques your interest can be enough to spark an idea.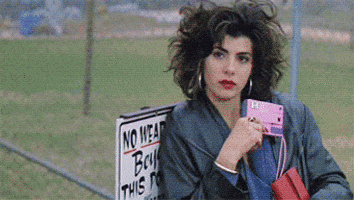 Read, read, read
If you are writing, you must also be a reader. Read books, blogs, website, magazines. Just read.
Make moments to read. Those empty spaces in your day – like sitting in a waiting room, or on a bus – have a book with you, or at the very least, instead of mindlessly scrolling through social media, read some online content instead.
The more you read, the more ideas will spark, and reading a lot also makes you a better writer. You can quickly spot something that's badly written and ask yourself what's wrong with it, and vice versa. If you read something great, analyse what makes it a great bit of writing and use this in your own content construction.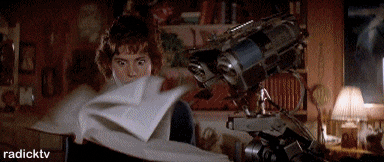 Write, write, write
Always carry a notebook. You never know when an idea will strike and no matter how much you tell yourself you'll remember that, you won't. Something else will get in the way.
The best way to regularly create good writing is to actually write. You can read about writing and talk about writing forever, but only actually writing will get it done.
A notebook is a great way to jot ideas down while you're out and away from a screen. You can also draft your content manually, which liberates you from your desk. A notebook allows you to write in the park, on a beach, in a coffee shop, and often that change of scenery is all you need to stimulate creativity. There are also plenty of dictation apps available now, so you don't have to then laboriously type it all up.
My best content is written away from my desk (as I write this I'm in the bar of a chic hotel sipping a frothy cappuccino!). The best bits of my Sheridan and Blake books were written in a notebook in a sunny corner of Castle Park, with the world rushing past.
---
I hope this helped you as much as it has me. Happy writing!
Find out more about Amy Morse and follow her blogs at her website.
Find Amy's books on Amazon here.
Book in for a free webinar and learn how to improve your writing.